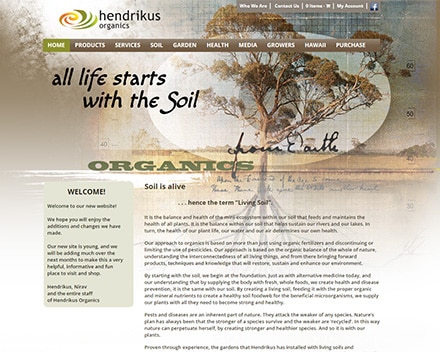 Services Provided
Site re-design
Custom WooCommerce pages
Divi theme customization
Monthly Maintenance
Hendrikus Organics, is an online store with retail locations. The goals were site redesign,  easy navigation with access to the cart and all the internal pages and custom WooCommerce pages.
The main page and the internal page had two side bars on either side of the content which made the pages very cluttered. Their background images faded to a darker color and they had a lighter text which made it hard on the eyes. They also wanted their WooCommerce pages to match the rest of the site.
The site redesign was done using their existing background images. Their background images were changed to fade to white so that we could use a dark text. The main menu bar was wide with 2 levels of drop down menus which made it easier to access all the pages from the main menu.
The cart and my account pages were added to the top menu along with their social media links.
Re-Designed Main Menu

Sidebar on Internal Pages
The two sidebars were replaced with one single sidebar on the left.
Easier Access to 'My Account' and 'Shopping Cart'
I added a smaller menu bar at the very top with access to the cart and also a drop down which shows the items that have been added to the cart along with the view cart and checkout buttons. The users could access the cart from the top menu drop down and purchase the items.
The Woo Commerce pages were customized to match the colors of the rest of the site.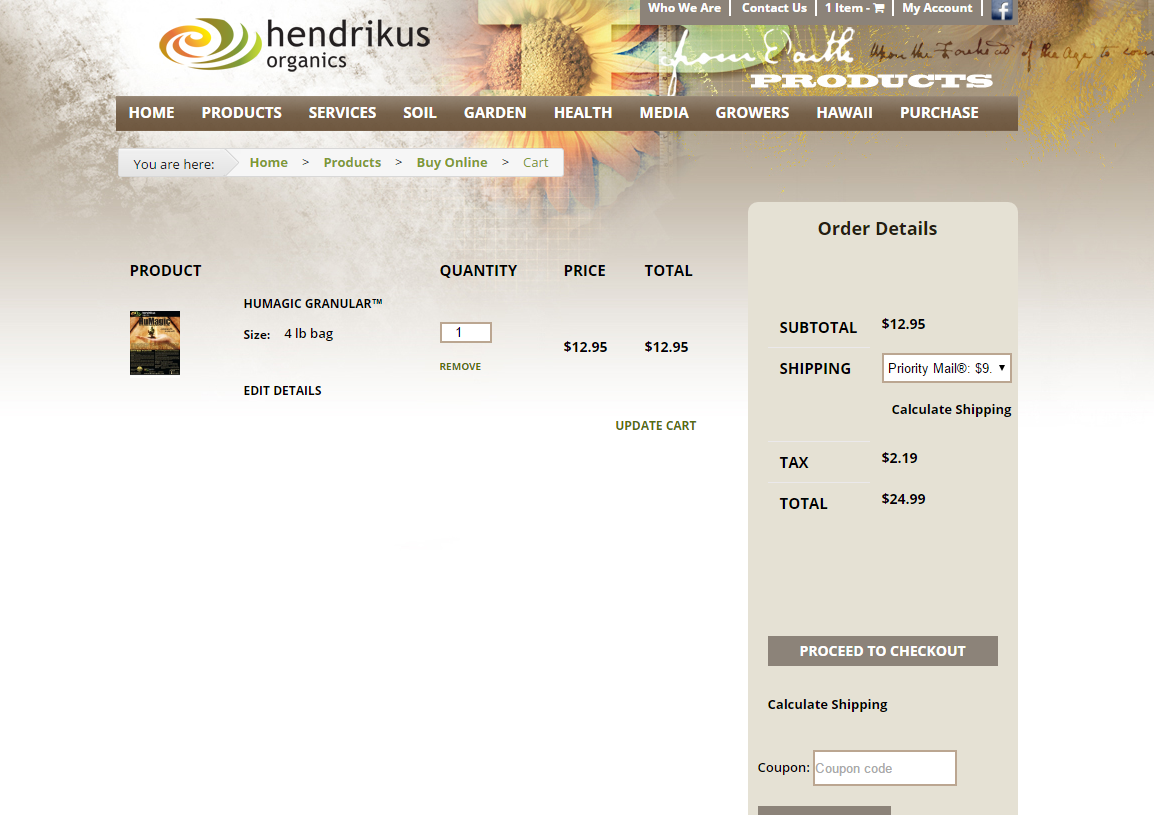 In the second phase, they wanted to be able to change the layout of page elements. I created a Divi child theme that would give them that functionality and keep the current design of their site.